Version: v6.1.0
Log is used to view and supervise the Log of the current Process robot.
Attended - Log (excluding screen files) of Process and Group in the Floating License Process robot will be synchronized to the robot commander.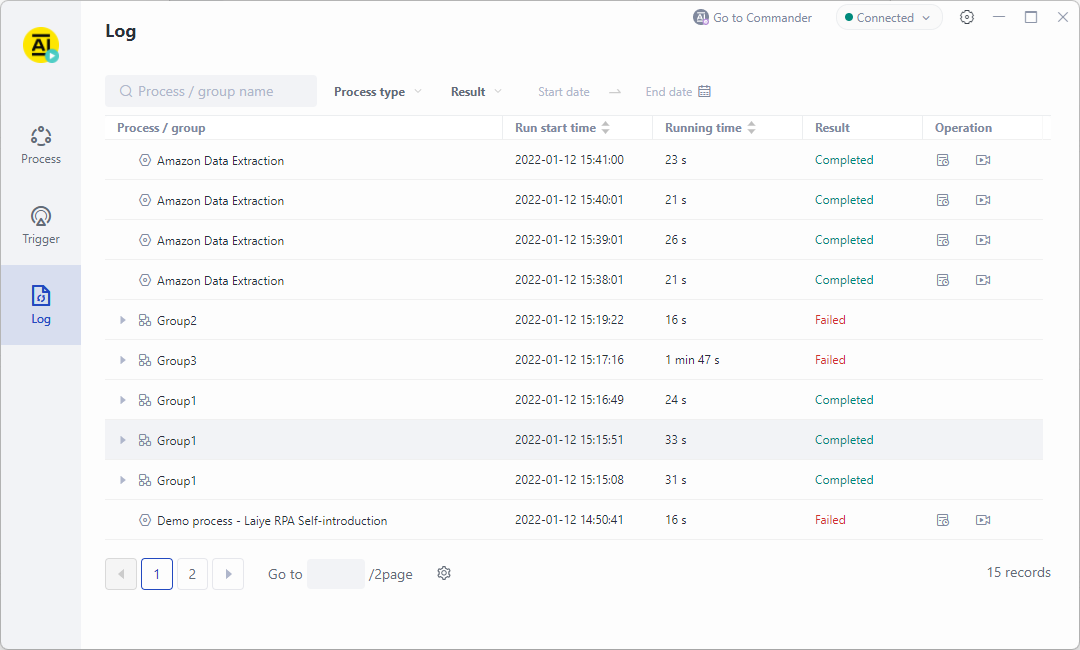 The list of Log, including the name of Process and Group, operation start time, operation duration, operation results and operation items (operation details and view screen recording), supports opening multiple operation details and screen recording windows at the same time.
Run details​
Run details, used to view the details of Process operation and run logs.
Details, including operation results, details of operation results, Process type, Version list, Process operation version, belonging Group, whether Clone operation, operation mode, Trigger name, start time, operation duration and other information.
The operation log includes the system log automatically generated by the operation process and the log written by the RPA development engineer using the "log" command when editing the Process file through the Laiye Automation Creator.
The operation log supports the functions of checking the line number, automatic line feed, jumping to a specific line, and searching. For long log information, you can view it through the scroll bar or full screen.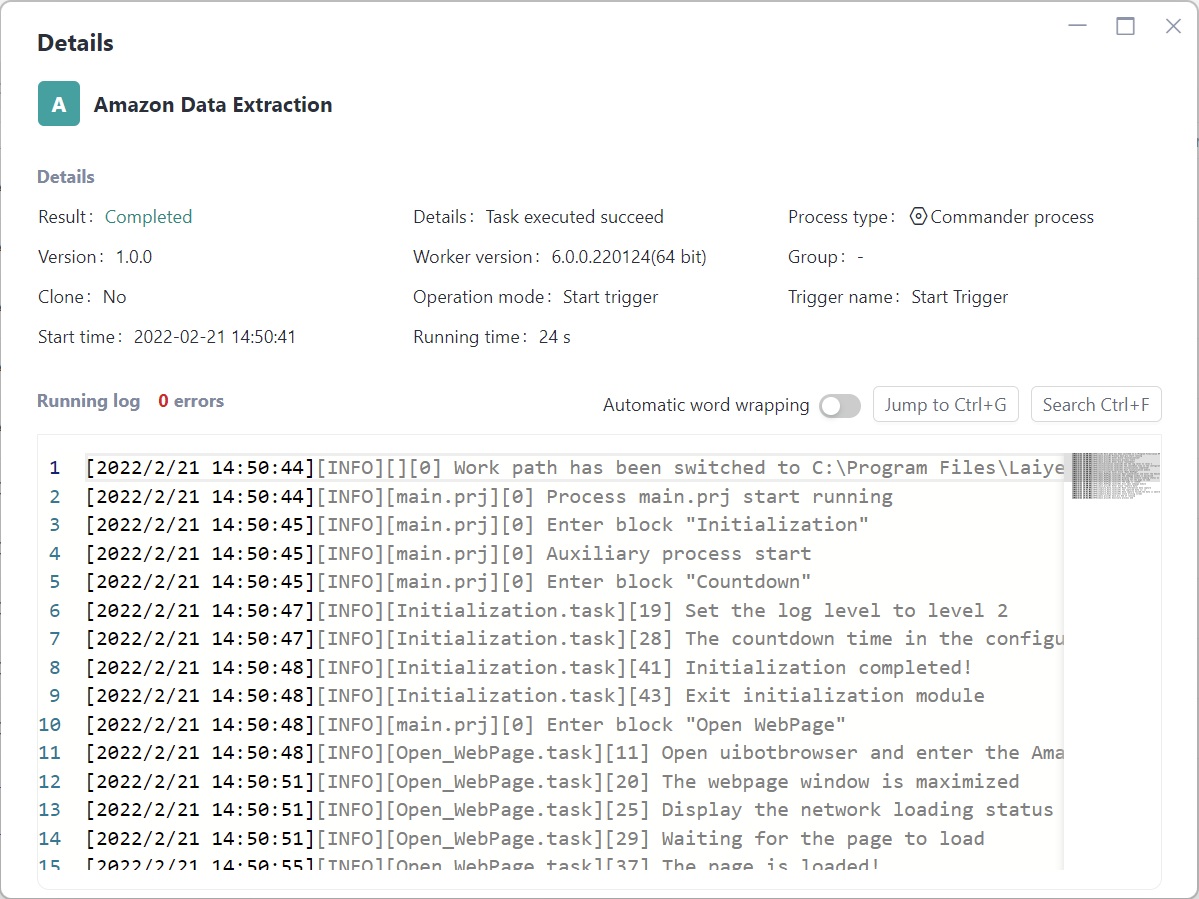 View recording screen​
View screen recording is used to view the local screen recording of Process operation process.