Business scenario description​
Captcha is the most frequently used AI capabilities in RPA+AI scenarios. RPA can simulate manual mouse and keyboard operations to automate office processes. Usually, in the process of RPA operating a business system, you will encounter situations where you need to enter a captcha. For example, you need to fill in the captcha information when you log in to the banks's online banking to download the statement, enter the VAT invoice verification platform to verify the authenticity of the invoice. Captcha recognition capability can identify the captcha picture with the combination of numbers and letters, so that the process is fully automated, and no manual intervention is required.
Features​
Captcha Recognition has the following features:
Support multiple digits and letters: The verification of the general verification code includes letters, digits, letter and number combination, etc. Captcha recognition can accurately identify various forms.
Fast response: result is returned in a second.
text version​
1)Log in to the Laiye IDP platform and click the menu of Captcha Recognition.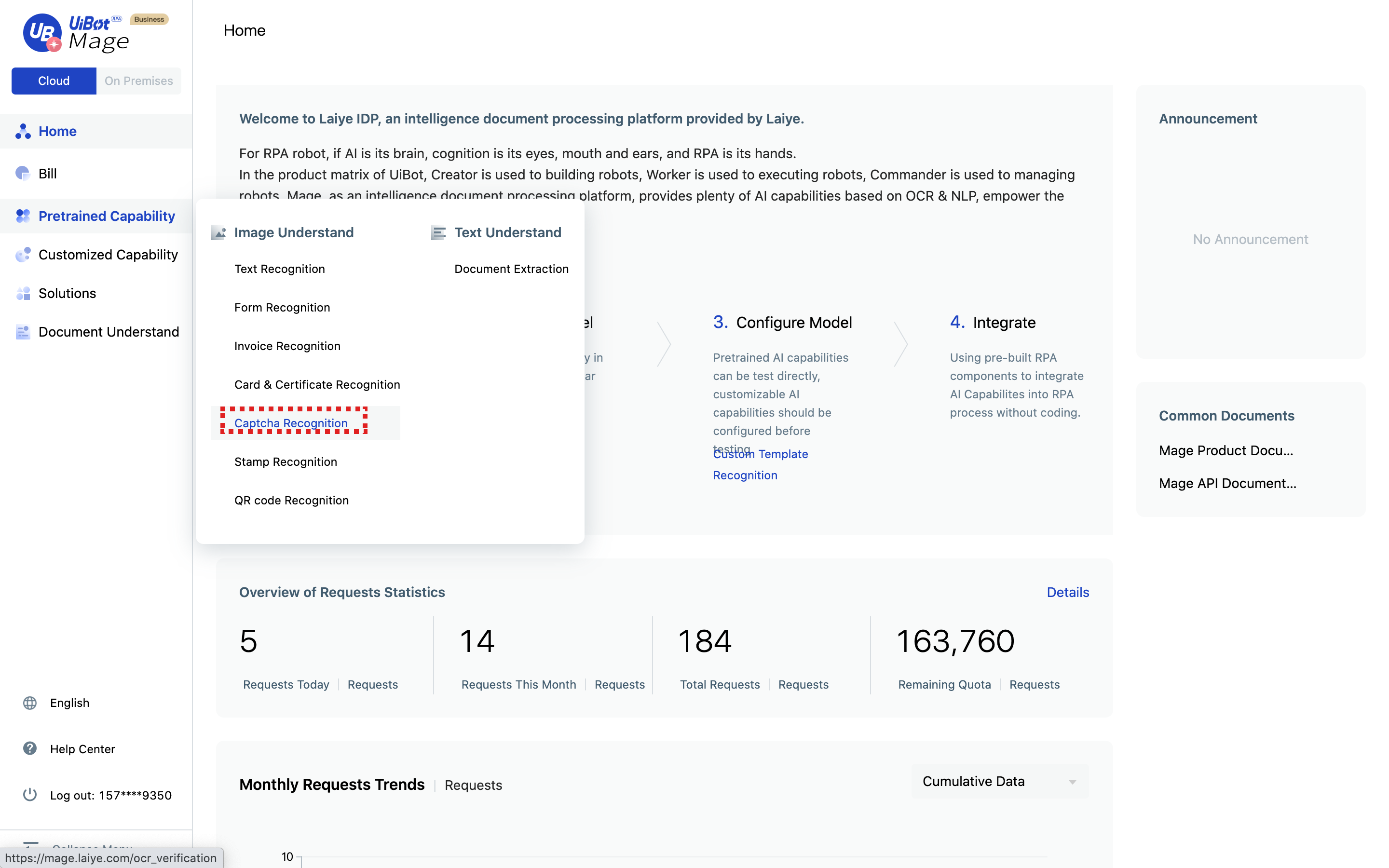 2)Create a new captcha recognition model.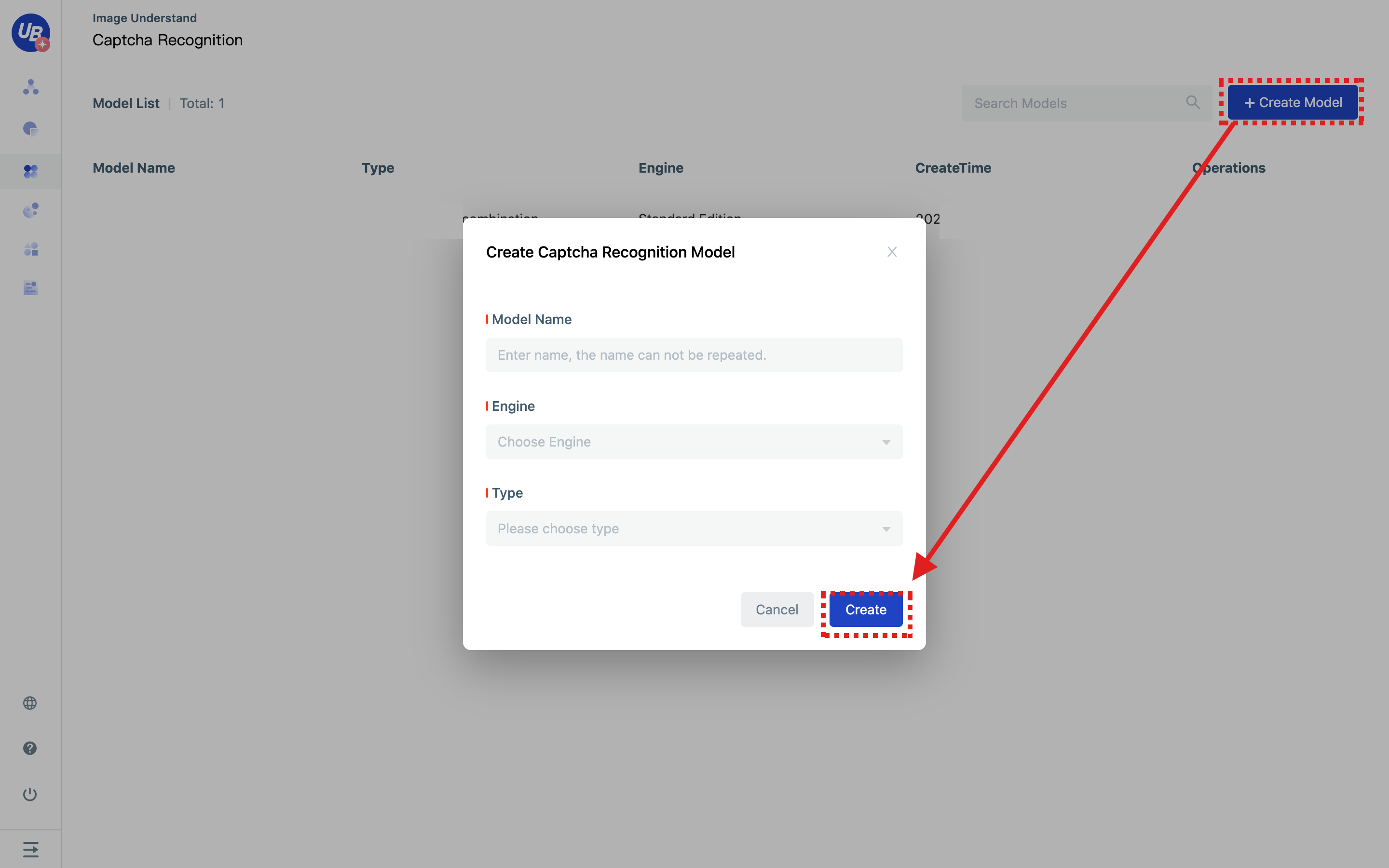 3)Click the tester in the upper right corner to enter the test page.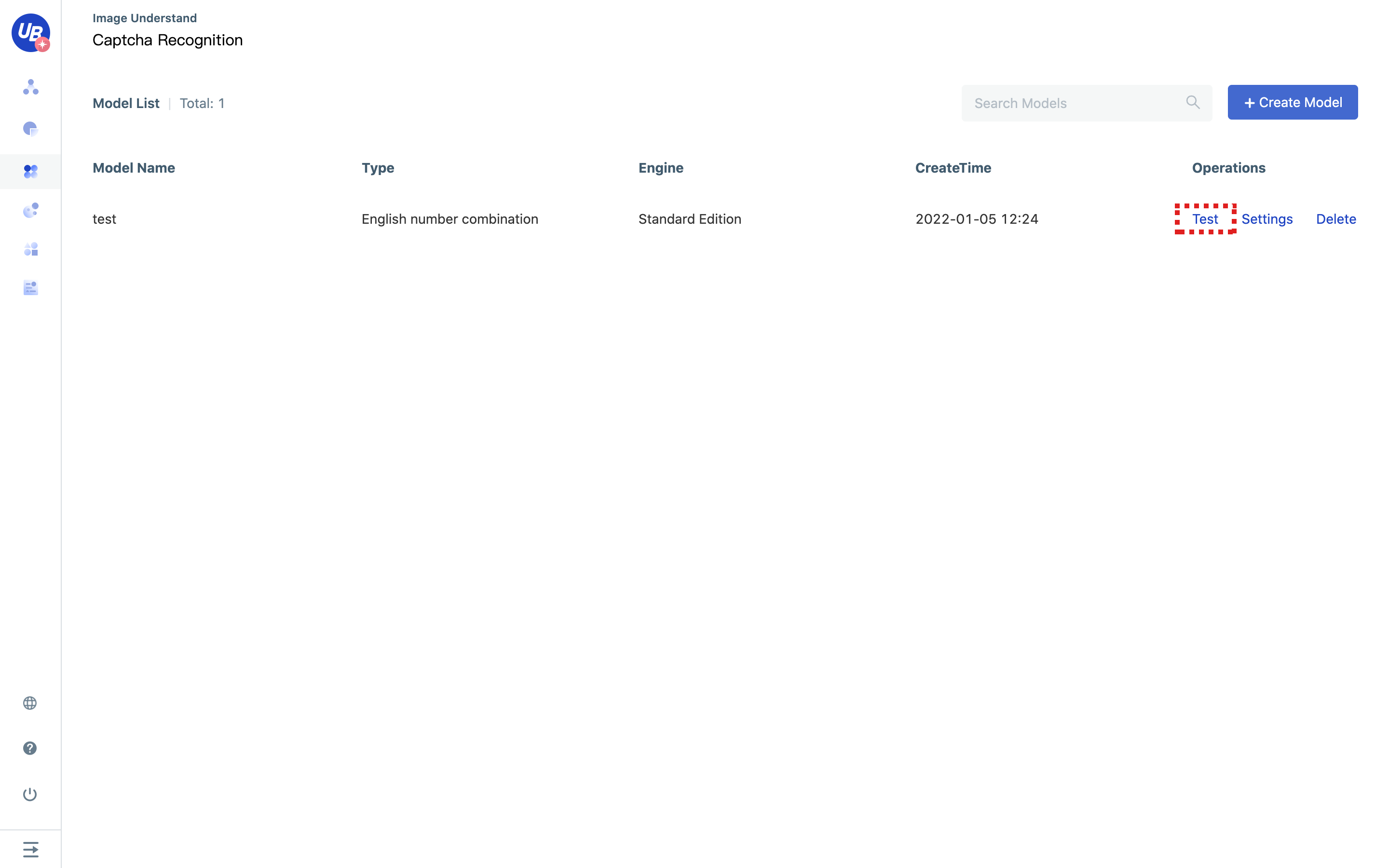 4)Upload a document, click "start", then you will get the recognition result.