Business scenario description​
QR code often appears in various scenarios, such as the QR code in the invoice, which saves the invoice code, invoice number and other information of the invoice. It can help business personnel check whether the information in the invoice field is consistent, so as to identify the authenticity of the invoice.
characteristic​
Easy to use: the information in the QR code can be parsed with one click.
Fast recognition speed: the response speed is fast, and the recognition result is returned in seconds.
usage method​
Text version​
1) Log in to mage platform and clickQR code recognitionmenu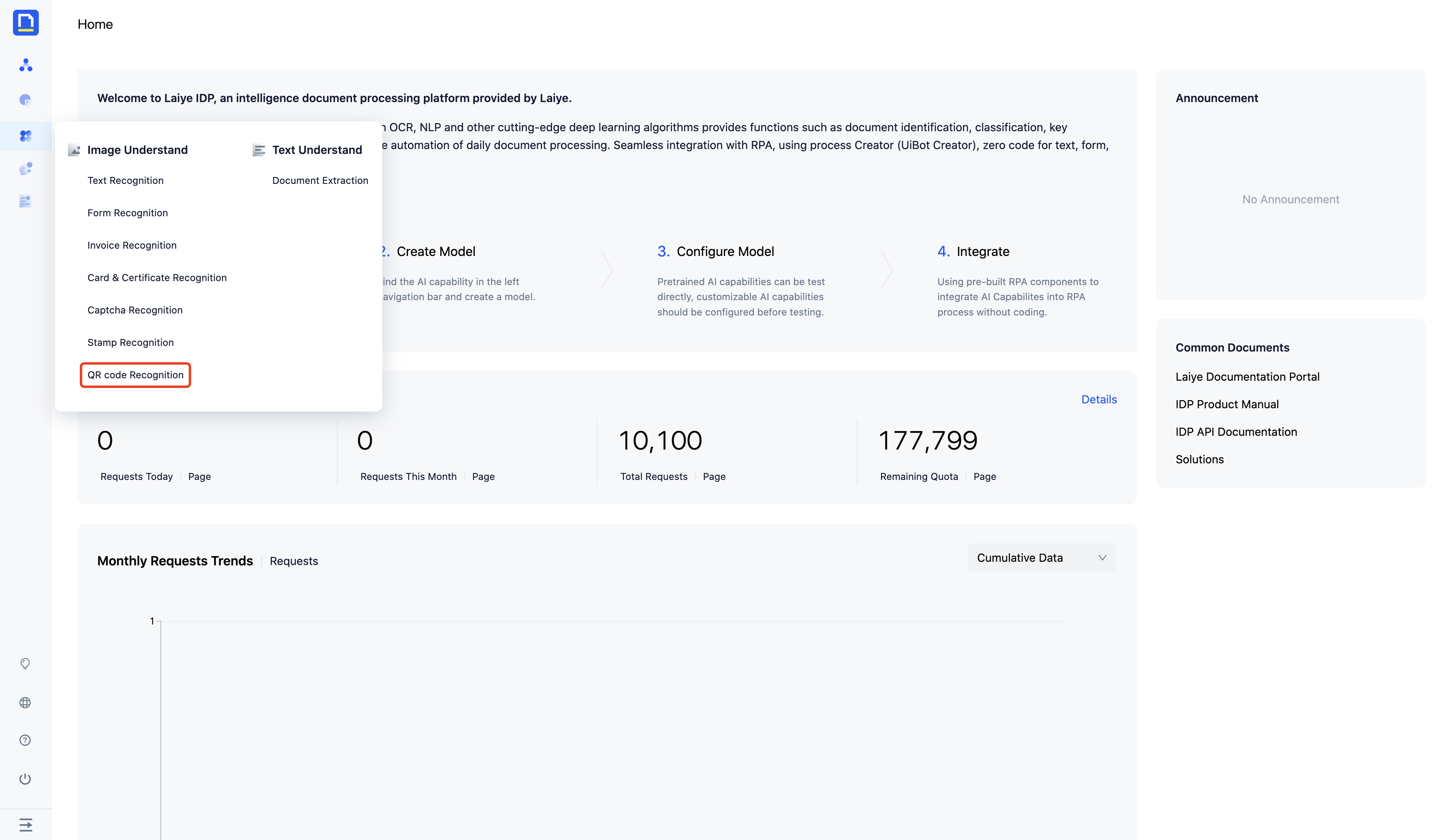 2) Create a new QR code Recognition model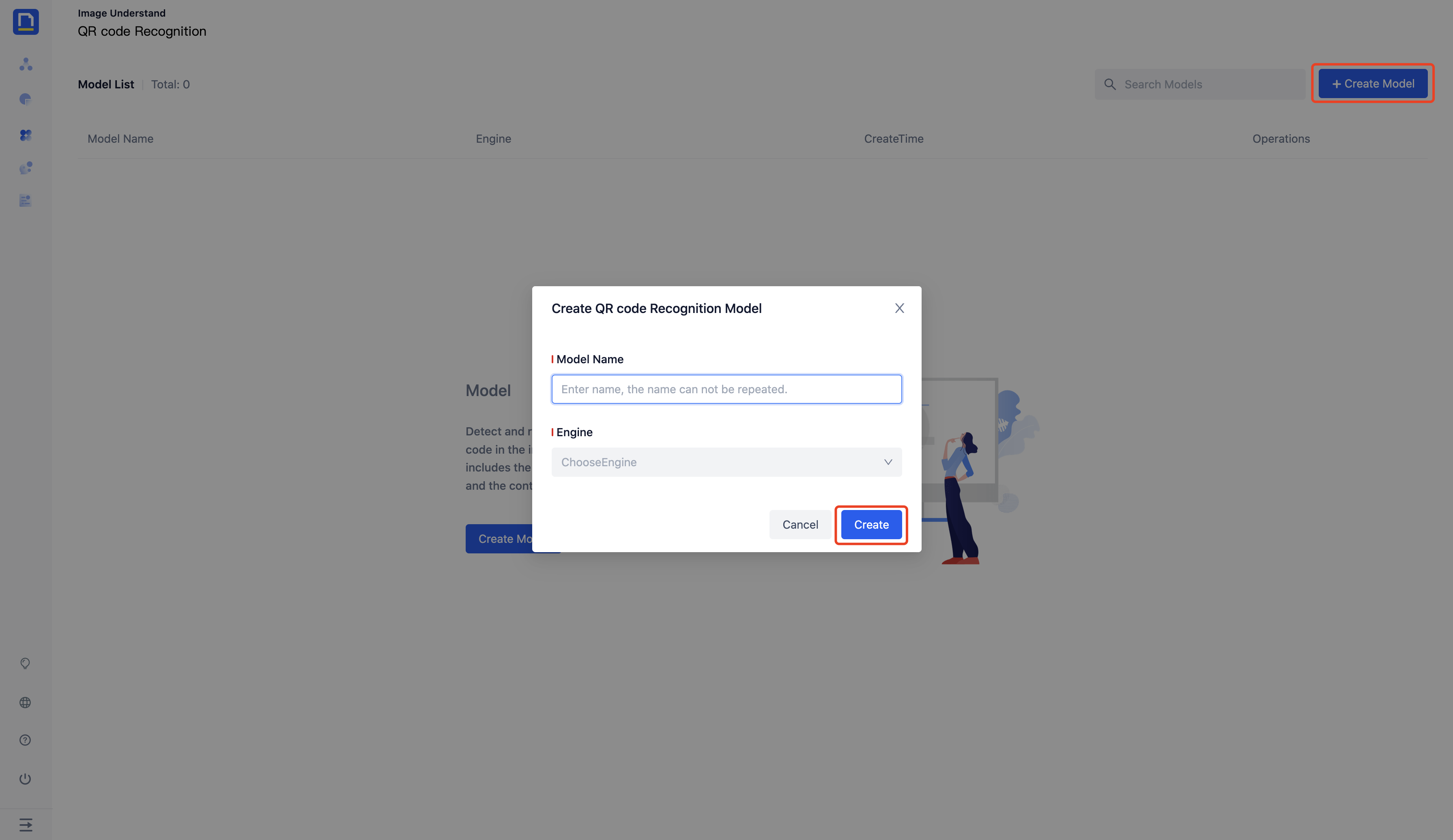 3) Click the tester in the upper right corner to enter the test page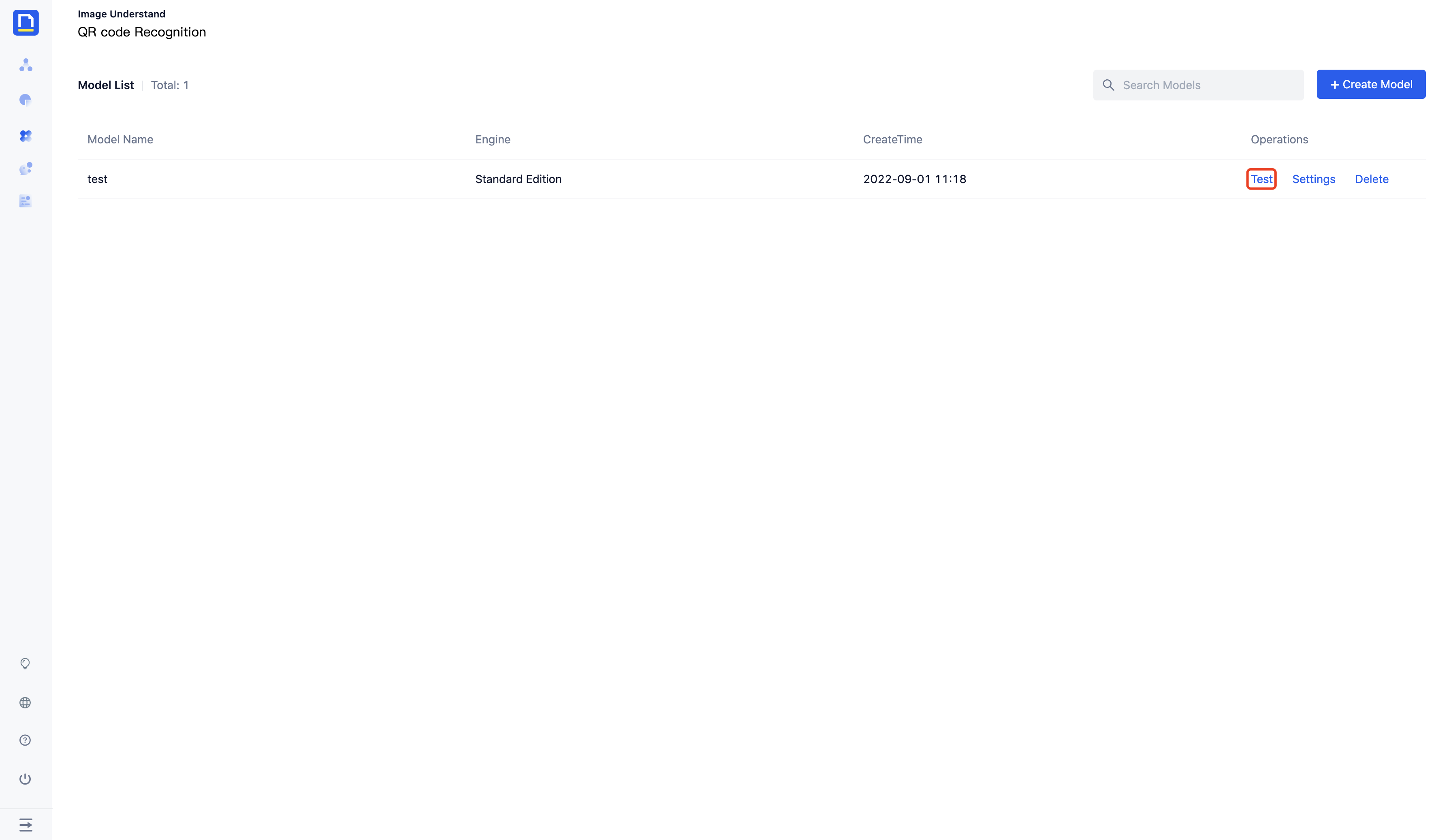 4) Upload the file and click to start the test to obtain the identification results